The KDE project has 54 ideas for Google Summer of Code
Google's "Summer of Code" (GSoC) will be happening for the thirtheenth time this year, and the KDE project is yet again one of the 201 participating open source organizations. The project's list of ideas students may tackle has currently grown to 54 entries.
Summer of Code is one of Google's ways to support open source projects by paying students to spend their summer on specific project ideas under the mentorship of one of many well-known organizations. The students get between 2400 and 6600 US-$ (depending on their home country) after they complete their task, and an additional amount goes to the mentoring organization. Over the last 13 years, more than 12.000 students have participated in the program.
The KDE community Wiki currently lists a total of 54 project ideas across 15 sub-projects. Here's a short list of the sub-projects and number of ideas filed: Krita (12), WikiToLearn (6), KDevelop (5), Kopete (5), KStars (5), digiKam (4), Plasma (4), Minuet (3), LabPlot (2), Marble (2), Cantor (1), GCompris (1), KDE Frameworks (1), KDE neon (1), and Trojitá (1).

WikiToLearn is a collaborative effort to create free, accessible, high-quality textbooks for a variety of subjects (Computer Science, Mathematics, Physics, Business, Engineering, Humanities etc.). The project is probably not perceived as a "classic" project fitting under the KDE umbrella, but the website lists it as a "proud member of the KDE community".
Ideas for Krita span across three areas: new and improved tools (support for comic balloons, animation support for curves, a better Shape brush, 3D painting assistants, a lazy selection tool), performance improvements (usage of OpenCL/OpenGL/AVX2, using cubic splines to speed up brushes, performance optimizations for very large canvases), and online services (integration with share.krita.org and telemetry for usage reports). This is pretty much in line with all the other ongoing work already going into Krita, which is partially funded through Crowfunding.
Ideas cover a variety of topics, among them a chat bridge between different chat systems to connect users together, a tool for the creation of plots and images in the Wiki editor (Tikz being given as an example), general improvements to the editor, and a way to maybe gain more knowledge from unstructured texts using a semantic approach.
KDevelop is in good shape with the release of both version 5.0.4 and 5.1 Beta 1 last week, so the ideas surrounding this sub-project involve the integration of new programming languages (Go, Rust), new tools (Windows Debugger) and new technologies (Flatpak, Snaps, Docker etc.)
The list of ideas for Kopete are of a much more existential nature. The project is still using KDE4 libraries and is in dire need of a full port to KDE Frameworks 5. The IRC plugin hasn't been available since the times of KDE 3 and could come back through this year's GSoC. The handling of chat history could be polished and maybe even implement the Jabber/XMPP extensions for Message Archiving, so all devices using the same account see all old messages.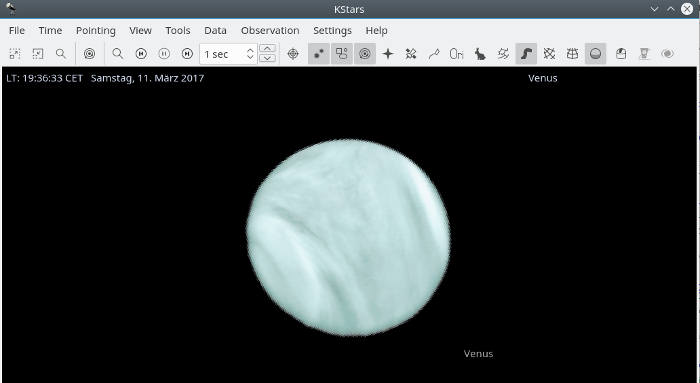 KStars, KDE's tool for astronomers, mostly wants to improve the existing code and features. The biggest task at hand would be a switch to Qt3D to take advantage of modern GPUs. There's only one idea for a completely new feature, a web client for their "Ekos" cross-plattform observatory control and automation tool.
Among the other ideas are Indoor Maps for Marble, redesigning the Marble Android user interface using Material design, finally finishing all the unfinished tasks in GCompris, tools for statistical data analysis in LabPlot, singing and clapping capabilities in Minuet, and many more. Students are also free to come up with their own ideas and present them to the project and its mentors.
The application period for this year's Google Summer of Code starts on March 20, 2017. The full list of participating organizations can be found here, the current list of ideas for KDE is here.